Nippon Bar
Sake bar opend at Noble NightCap.
"Sake" which is related to Japanese spirit was served as celebration for winners, in a Japanese mood created by teamLab's digital arts.
All the sent sake were full of brewer's passionate soul. These are celebratory drinks suitable for praise of the Nobel Prize winners' ambition for their studies.
---
Sake List
---
KISS of FIRE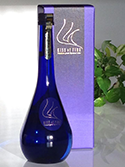 "KISS of FIRE" sent to NipponBar is sake brewed by 50% polished rice "Yamada Nishiki" and matured for 3 years. It has plenty of body, fruity scent, and refreshing aftertaste.
Sake Meter Value: +3
Acidity: 1.5
Alcohol: 14 - 15
Kuro Ninki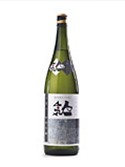 Ginjo aroma, and it tastes deeply and widely by pure rice. Well-balanced flavor and scent match a meal.
Sake Meter Value: +3
Acidity: 1.2
Alcohol: 15.5
Kaga Ginjo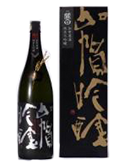 Kaetsu "Kaga Ginjo". Brewed by pure rice, it has a taste and flavor of "ginjo" at first. Second, a delicious flavour of pure rice spreads in mouth. Smooth and palatable.
Sake Meter Value: +3
Acidity: 1.4
Alcohol: 15.5
Yuzu Komatsu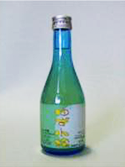 Sake liqueur "Yuzu Komatsu". Yuzu grown in south Kaga and lemon are soaked in sake. It's mellow with some bitterness. The bitter taste matches sweet and sour flavor.
Slightly sparkling Puchi-puchi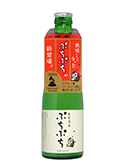 It's slightly sparkling sake. Gas produced by fermentation on the inside of a bottle is packed. Refreshing mild aftertaste.
Sake Meter Value: -19 ˜ -21
Acidity: 1.2 ˜ 1.4
Alcohol: 7 ˜ 8
Gensai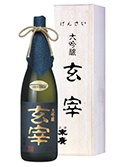 A fragrance reminds of the white flower of a bo tree. An elegant aftertaste which united of sweetness and acidity.
Sake Meter Value: +3.0 ˜ +4.0
Acidity: 1.2 ˜ 1.4
Alcohol: 17 ˜ 18
About SAKE
---


---